Small Office Rented *****

Printed From: MiddletownUSA.com
Category: Classifieds
Forum Name: Rental Property
Forum Description: Got an apartment, business location available for rent? Post it here. Upload photos and data sheets.
URL: http://www.middletownusa.com/forum/forum_posts.asp?TID=4860
Printed Date: Mar 23 2023 at 6:43am


Topic: Small Office Rented *****
---
Posted By: John Beagle
Subject: Small Office Rented *****
Date Posted: Nov 13 2012 at 2:16pm
---

Barbara Smith Agency is moving out at the end of the month.

UPDATE: The office has been rerented. However I do have a few other larger spaces available.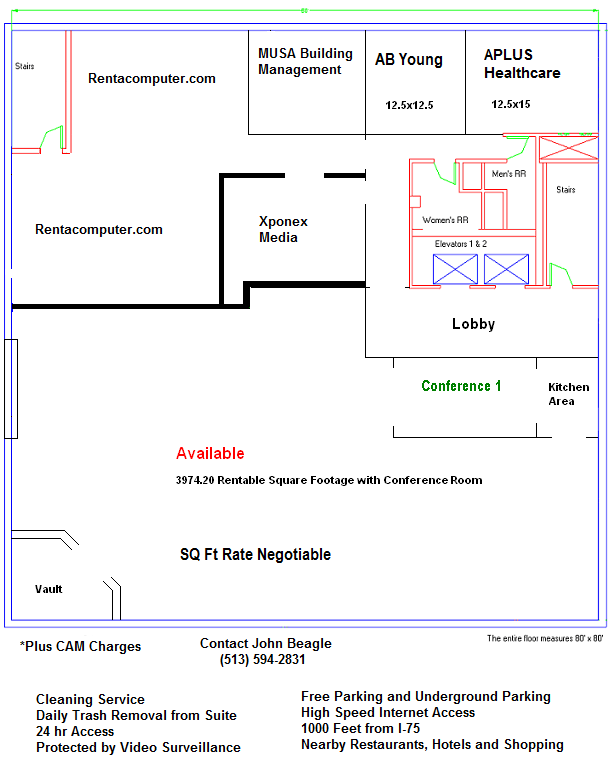 Building Management and Address:

MiddletownUSA Office Building
6730 Roosevelt Ave
Franklin, Ohio 45005
513-422-1907 x5
Ask for John, Adam or Andy

Month to Month Available (3 month minimum).
Cleaning Service: Daily Trash Removal from Suite
24 Hour Access
Lone Star and Olive Garden within walking distance.

Excellent Location: 980 feet from I-75, Halfway between Cincinnati and Dayton. Professional Office Building offers premium office space at competitive rates. The building is located within the city of Middletown, Ohio, Franklin, Ohio mailing address.

-------------
http://www.johnbeagle.com/" rel="nofollow - John Beagle

Middletown USA

News of, for and by the people of Middletown, Ohio.
---